How to Be a Smart Student
Dr. Liz Angoff
Learning covers a broad range of skills and processes that come together to help us take in new information and then use it in the challenges and opportunities of our daily lives. This article includes a few key concepts to help you better understand how to make the most of learning: how to be smart about getting smarter.
Often, we spend most of our time trying to take in, or encode, information – by reading, reciting, listening or watching. However, the most powerful way to get new material to stick is to practice retrieving it from your memory. After all, this is what you will have to do on the test, or in life, to actually use the information.
Tips For Effective Encoding
Connections are King: The best way to learn something new is to connect it to something known. This helps our brains make sense of the new information and encode, or store, it better in our brains. In addition, the more connections an idea has, the better we are able to get to it: imagine trying to get to a central location with many different possible routes, versus a remote location with only one narrow road leading to it.
Mnemonics for New Learning: A mnemonics is a memory device, often using silly or bizarre phrases to help remember facts, names, or a sequence of events. For example, to remember the 9 planets of our solar system, try: My Very Excellent Mother Jackie Sent Us Nine Pizzas.
Say it Loud, Say it Proud: An oral recap of what you've learned can help your brain process and store new information. Create a habit of telling someone (partner, parent, friend) what you've learned. More of a loner? Summarize what you learned today into a tape recorder.
Focus Pocus: A large part of being "smart" is knowing what to blockout and how to inhibit our reactions to incoming information. We develop deeper, more sustained knowledge when we don't have to switch our attention from stimulus to stimulus. While studying, turn off phones, close unneeded PC windows, and try not to engage in unrelated conversations.
Gimme a Break: Our brain needs time to process and integrate new information. With constant stimulation, we learn less; with down time such as sleeping, walking in nature (not the busy, stimulating city), or being quiet, we learn more. Taking a quick (5-15 min) break at regular intervals while studying or doing homework can lead to much more productive learning. So when your 2 nd grader asks for a cookie 5 minutes into homework time, she's just being a good learner. 🙂
Tips For Retrieval Practice
To Err is Awesome: Making errors can actually help the brain learn – as long as they are corrected. Every time you make an error, your brain is going to pay a lot more attention to the correct answer than it would if you were just "studying" it.
Test Early, Test Often: Because errors make such an impact, testing yourself is the best way to study. Give yourself a pre-test, even before you've looked at the material. Correct your errors, study, take the test again. Rinse and repeat.
The Write Stuff: Practice retrieving information by writing it or saying it out loud to another person. This engages a different part of your brain than just "thinking" the answer to yourself.
Each One, Teach One: For students of all ages, "playing teacher" can be a very effective way to study. Have young students teach you how to do a math problem or show you how to read long vowels: ask a lot of curious questions and help them explain the answers when they don't know. If you are an older student, try teaching a younger sibling or friend to make sure you really "get it".
How to Be a Smart Student
This article was co-authored by Ashley Pritchard, MA. Ashley Pritchard is an Academic and School Counselor at Delaware Valley Regional High School in Frenchtown, New Jersey. Ashley has over 3 years of high school, college, and career counseling experience. She has an MA in School Counseling with a specialization in Mental Health from Caldwell University and is certified as an Independent Education Consultant through the University of California, Irvine.
wikiHow marks an article as reader-approved once it receives enough positive feedback. This article received 31 testimonials and 93% of readers who voted found it helpful, earning it our reader-approved status.
It's easy to fall behind in school whether you're smart or not – it's a lot of work! To be a smart student – a student who knows how to study and how to succeed – you've got to start from day one. With the right studying tactics and a few tricks up your sleeve, this student will be you.
Make note-taking fun and memorable. If you're writing down every single word your teacher says, A) you're going to get so bored and B) you're going to have far too many notes to go over at home. Instead, stick to the important stuff and make it fun! [4] X Expert Source
Make sure the people you're studying with are good students that care. You don't want to be working with a few people who just want to mess around during your "study group" time.
Have everyone bring snacks and think of a few things to talk about. Make a rough schedule of what you're going to cover and delegate a person as that week's group leader, so they can help keep everyone on track.
If it's a Friday night and you have a test in a class on the following Monday, gather up 2-3 of your friends that are in your class and quiz each other. If a person gets a correct answer, then they get 2 points, if they get a wrong answer, they get 1 point taken away. Whoever gets the most points at the end of the study session get to pick a movie to watch!
How To Be An Intelligent Student at School: 8 Smart Tips You Need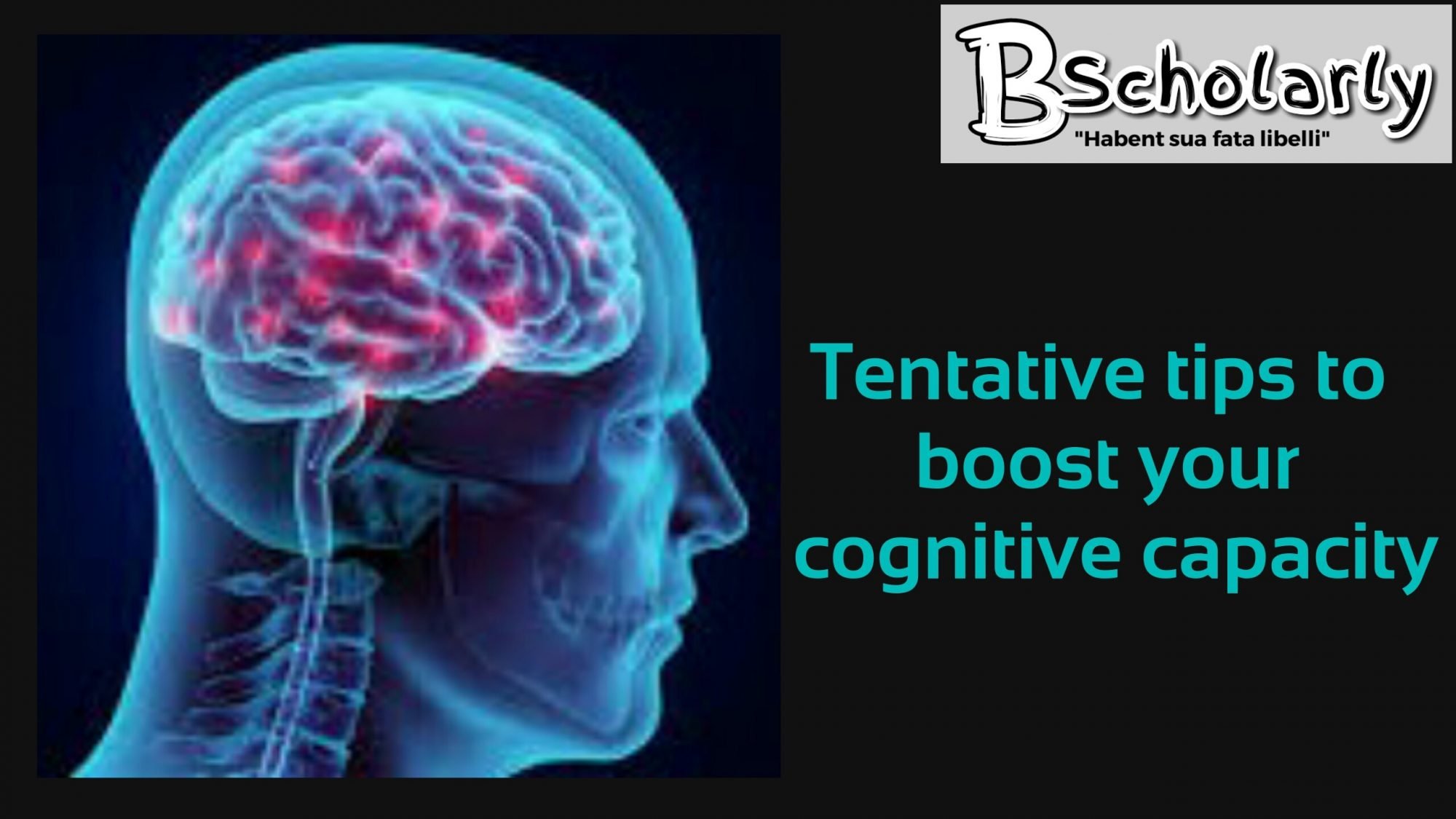 Today, I will show you some interesting tips that will help to boost your cognitive capacity. So, if you really want to become an intelligent student, this article is Ideal work on that topic. I enjoin you to read carefully as I will explicitly explain some of the secrets for becoming an intelligent student.
During my secondary school days, there was this intelligent guy in my class I loved so much. He was so intelligent that everybody in my class go to him for clearer explanation of difficult topics. He was respected and loved by everyone including our teacher. Of course, I also respected him because of his cognitive capacity. However, I was not very happy because I could not perform like him in the classroom. This actually contributed to my low self esteem at secondary school.
Not too long after we all graduated to senior class, I came across an awesome article online that helped me academically. After reading the article, I was so determined to follow the tips shared by the author of that article. Frankly speaking, there is no big deal about it. You will become intelligent if you follow the right and tentative guides for that.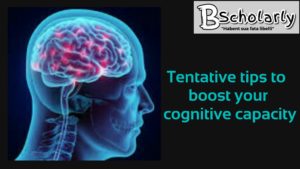 Today, I will be sharing the most tentative tips you need to become an intelligent student. Thus, if you are one of those students who are wishing to become very intelligent in school, here is how to become an intelligent student. Trust me; these tips are the most effective tips you need to become very intelligent.
Who is an intelligent student?
Before I move fully into explaining the tips for becoming an intelligent student, it is imperative to tell you who an intelligent student is. The word "intelligence" is from the Latin word "Intellegens" which means something of high or especially quick cognitive capacity. In light of this, an intelligent student is a student of high and quick cognitive capacity. He is a student with the ability to understand easily.
1. Determination and consistency: Apparently, determination and consistency are the most important tips you need to become an intelligent student in school. The reason is because; other tips in this article may not stand without them. In other to become intelligent in school, it is imperative to be determined and consistent in your studies because, that is what will help you to maintain your level of intelligence at every stage.
There is a proverbial saying that "the day you stop reading is the day you die". It is this way for every student too. Any day you stop reading, your level of intelligence will begin to decrease. You might even start forgetting the things you already know.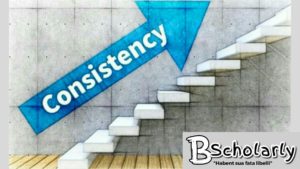 So, if you really want to become an intelligent student, you must make up your mind to be determined and consistent in following other tips highlighted below. In case you don't know, all intelligent students you know are consistent too. It is what keeps them intelligent and bright.
2. Engage in educative discussions: Research has proven that one of the best ways students learn in school is through educative discussions. This is so because the brain tends to store information passed through discussion quickly and for a longer time. For this reason, engaging in educative discussions is evidently one of the secrets for becoming intelligent. When you discuss and share information with others, you will never forget that information or knowledge you shared. Accordingly, when you learn things from other people during discussion, you will find it difficult to forget them too.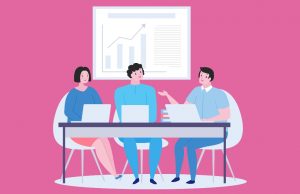 By doing this, you are developing your knowledge in a particular field of study. Many people have attested that this tip is truly effective. I personally learn a lot through educative discussions and that is why I made it my first point. No doubt, it is one of the great ways to boost your cognitive capacity.
3. Study regularly: In the words of Jim Rohn, "Reading is essential for those who seek to rise above the ordinary". Obviously, studying is one of the prerequisite things every student must do to become intelligent. In fact, if you are not ready to study your books, then you are not ready to pay the price for intelligence. Yes! I call it the price for intelligence because there is no intelligent student you know that don't read voraciously.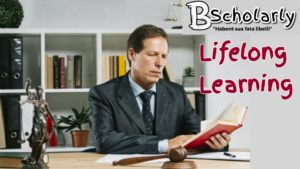 More importantly, you must learn to read regularly. Scholars have proven that the more you read a particular text, the more you will understand the content of that text and other texts related to it. Take for instance, if I know what brain drain is all about, it will not be difficult for me to understand a topic that tries to explain the causes of brain drain. This is why intelligent students seem to know something about everything.
4. Be receptive: One of the things that limit our level of intelligence is "not accepting or considering whether the opinion of others is better ". To an become intelligent in school, you must learn to be receptive. Always accept the opinion of others and try to understand their stands. Even when you think you are right, you should also listen to people so that you can learn from them and even stand to be corrected if you are wrong.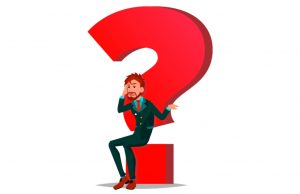 However, in doing this, you must be careful so that you will not be misled by others. In my view, it is important that you listen but be skeptical about their views except when they can fully show that their own opinion is better. No doubt, this will go a long way to boost your level of intelligence.
5. Never run away from difficulties: Frankly speaking, you cannot become intelligent by circumventing any problem you encounter when studying. It will not help at all. The secret here is that, the more you spend time on difficult topics when reading, the better you will understand those topics. Now you may want to ask, "What if you are unable to understand at all?"
Source:
https://drlizangoff.com/help-for-children/how-to-learn-better/
https://www.wikihow.com/Be-a-Smart-Student
https://bscholarly.com/become-intelligent-student/